Library News Blog
Show your card, Save at Dress Barn
September 19, 2011
Show your valid Melrose Park Library card at the Dress Barn in Winston Plaza and get 15% off your purchase.
Offer applies to this location only and may not be combined with other discounts or coupons.
Read Full Post
Downloadable Audiobooks, eBooks, Music and Video
June 3, 2011
We now offer downloadable audiobooks, eBooks, music and video via Media on Demand.
Read Full Post
One World, Many Stories
May 27, 2011
For Children Ages 3 Through 5th Grade
Read Full Post
Melrose Park: Images of America Book
May 10, 2011
Originally founded by German immigrants, followed by successive waves of Lithuanians, Italians, and Hispanics, Melrose Park has undergone a series of transformations since its incorporation in 1882. Close proximity to Chicago and the coming of the Chicago and Northwestern Railroad ensured that Melrose Park became a center for manufacturing and heavy industry. Major companies including Benjamin Moore, International Harvester, and the National Malleable Castings Company built plants here, and the town was also known as the headquarters for Polk Brothers.
Read Full Post
New Computer Reservation and Printing Upgrade
February 22, 2011
We're getting a reservation/printing system upgrade! If you have money on your library card, you must "cash in" at the Circulation Desk before March 31st.*
*After this date any money on your card will be non-refundable.
Read Full Post
Check out a Nook or a Kindle at the Melrose Park Library
February 9, 2011
Now when you visit the Melrose Park Library, you can checkout a whole different kind of book or rather a whole heap of books. We now have Nooks and Kindles preloaded with a variety of books ranging from new bestsellers to time-honored classics. Each eReader has over 40 titles so far.
Read Full Post
There's a New Card in Town
January 19, 2011
The new Melrose Park Library Card is here and it boasts a sparkling new design. New cards also come with a key tag so that you can place it on a key ring. The Melrose Park Public Library Card is available for free to residents of Melrose Park's 60160 zipcode. The card allows you to checkout materials from MLS libraries, access Internet computers in the library, use subscription databases, and checkout Museum Passes. If you are replacing your card, there is a $3 replacement fee.
Read Full Post
Mexican Chicago: A Story in Pictures
October 20, 2010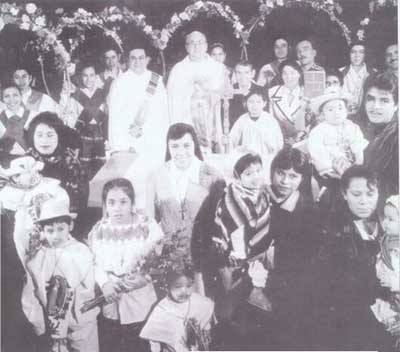 Join Rita Arias Jirasek at the Melrose Park Library on Wednesday, November 17 at 7pm as she presents the stories of the Mexican experience in the Midwest through photographs.
Read Full Post
Ancestry Library Edition
September 9, 2010
Ancestry® Library Edition
Visit the library to access Ancestry.com which allows you to search historical records, stories,photos,maps, and many other publications and databases. Discover your unique family history! This resource includes billions of records from around the world, including from U.S., U.K., and Canadian census and vital records, immigration and passport records, periodicals and books, photos, and more.
Read Full Post
A Message to Illinois Library Patrons : Metropolitan Library System
September 9, 2010
Metropolitan
Library
System
A Message to Illinois Library Patrons
While you are aware of the financial problems the State of Illinois is experiencing you may not be aware of the impact it is having on your local public library service.
Read Full Post
Melrose Park Historical Center
July 13, 2010
The Melrose Park Library Historical Center, located in the Melrose Park Library, is open to the public. If you are interested in learning more about the history of Melrose Park through words and pictures, please visit us in the Historical Center or use this site to listen to stories from longtime Melrose Park residents, look at pictures from the town's past, or learn more information about our community and its rich history.
Read Full Post